Dirty
November 17th, 2007
Dirty
Written by:
miayu
Published on Tháng 11 17th, 2007 @ 16:09:13 , using 217 từ,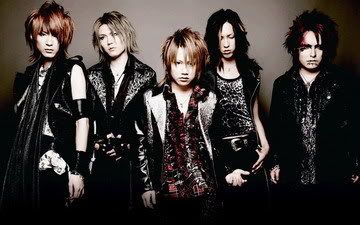 Official Track List and Release Information from Nightmare Website.
Less than 1 months after their second single in this year, Nightmare is going to steal all our wallets again! I'm not kidding, you know it's the truth, lolz. The song 'DIRTY' is written to be the opening song to the anime 「魔人探偵脳噛ネウロ」 ("Manjin Tantei Nougami Neuro"). It means "Private Evil-Eye Nougami Neuro."
Artist: Nightmare
Day release: 11 November 2007
Tracklist:
01. DIRTY
02. メビウスの憂鬱
Download: Nightmare - DIRTY
Update:
- DIRTY PV
- Mobius no Yuutsu PV
To tell the truth, I do not love this single much. It's not rock as I excepted for a long time. "Dirty" is okay for me, however I'm not interested in the music style of "Mobius no Yuutsu" (it reminds me "Dasei Boogie" in some ways). And these PVs are very weird! I hate this kind of PV… Why? Nightmare, why???
I know, every band has the right to change and try something new, even it doesn't fit them. Nightmare are exploring different styles because they are a wide ranging band. They've done all sorts of songs, heavy, light, fast, slow… I mean everything is okay for me, melody, style and lyric, but their PVs is horrible!!!
Anyway, this single is not bad, take it now, maybe you will like it! Everybody has different taste, babe. Enjoy!
Chưa có bình luận