Happy Birthday to Ayu!
October 2nd, 2008
Happy Birthday to Ayu!
Written by:
miayu
Published on Tháng 10 2nd, 2008 @ 19:04:13 , using 237 từ,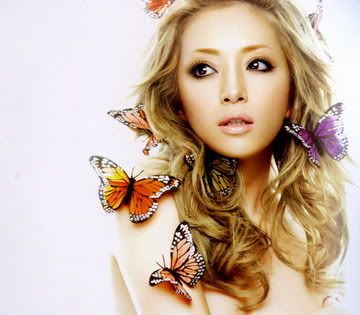 あゆみ浜崎, 誕生日おめでとございます!
Happy birthday to Ayu-ane!
Chúc mừng sinh nhật, sis Ayu!
Sis đã 30 rồi, tuổi "băm" rồi (già rồi, xD) sis nên lên xe bông nhanh nhanh đi chứ, cứ chạy lông bông trên sân khấu mãi thế sao? *sigh*
Sis lấy chồng, rời bỏ sân khấu, em cũng buồn. Sis cứ hát, không chịu kiếm người chăm sóc sis suốt đời thì em cũng không vui. Hìhì, em mâu thuẫn quá sis nhỉ? Nói thế thôi, sis lựa chọn con đường nào cũng được, em chỉ luôn mong sis quyết định đúng.
Năm nay có lẽ là 1 năm đặc biệt, kỉ niệm 10 năm đi hát, cũng là năm sis tròn 30 tuổi. Điều em mừng nhất là sis vẫn luôn thành công, vẫn luôn vững vàng ở ngôi vị nữ hoàng của J-Pop.
Dù có gì đi nữa, thì các fan, và em, vẫn luôn mãi yêu sis. Chúc sis sinh nhật vui vẻ và tràn đầy hạnh phúc.
Chưa có bình luận