[Single] MOON / blossom
July 15th, 2010
[Single] MOON / blossom
Written by:
miayu
Published on Tháng 7 15th, 2010 @ 03:09:24 , using 403 từ,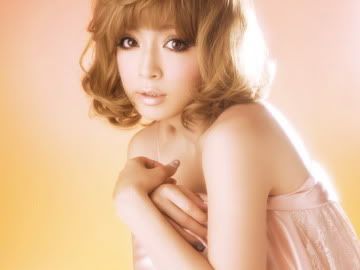 Offical Track List and Release Info from Avex site
『MOON / blossom』 The 48th Debut Single
Artist: Ayumi Hamasaki
Release date: 14 July 2010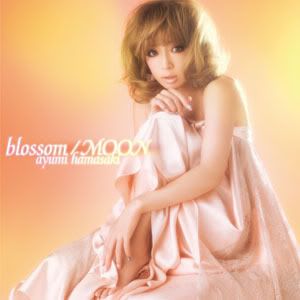 Tracklist:
01. MOON (Original mix)
02. blossom (Original mix)
03. Microphone (THE LOWBROWS remix)
04. Last Links (Orchestra version)
05. Don't look back (Reggae Disco Rockers remix)
06. meaning of Love (Acoustic Piano version)
07. blossom (Original mix -Instrumental-)
08. MOON (Original mix -Instrumental-)
Download: Ayumi Hamasaki - MOON / blossom
・「MOON」(HONDA ZEST Spark TV-CFソング)
・「blossom」(ゼスプリ ゴールドキウイ・グリーンキウイ CMソング)
I already did the translation and PV's comment for the song 'You were…' here:
- 'MOON' Translation
- Thoughts on 'MOON' PV
'MOON' đã được hãng Honda nhanh chân lẹ tay lấy làm theme song cho quảng cáo xe hơi thương hiệu ZEST Spark, 'blossom' cũng lẹ làng được chọn làm CM song cho hãng Zespri với sản phẩm trái cây Kiwi của họ. Dù rằng mình thích drama/movie/anime hơn nhưng không phủ nhận HONDA và Zespri là 2 tên tuổi nổi tiếng, 2 "good tie-in" siêu bự như vậy sẽ góp phần quảng bá nhạc của Ayu đến với đa dạng nhiều loại khán giả hơn nữa.
Đối với mình, 'MOON' giống như 1 continue-verison của 'BALLAD'. Tiếc là do sự làm biếng kinh niên của mình đã không giới thiệu PV 'BALLAD' nên không thể nói nhiều hơn được sự liên kết giữa 2 bài này. Sự đặc biệt của MOON và những cảm nhận về nó, mình đã viết trong bài dịch rồi, nên hôm nay mình không nói lại. 'blossom' theo mình nghe rất ổn, nhưng không có gì đặc biệt, cũng khá dễ hiểu là Ayu lại huỷ đi PV của nó. Điều cuối cùng, single lần này có nhiều bài mix mấy hit hay của album "Rock'n'Roll Circus", nghe rất thích.
Then, I have done with my review about the single. Now, enjoy it! Highly recommend from me ^.^
Chưa có bình luận