[Single] crossroad
September 22nd, 2010
[Single] crossroad
Written by:
miayu
Published on Tháng 9 22nd, 2010 @ 20:33:06 , using 370 từ,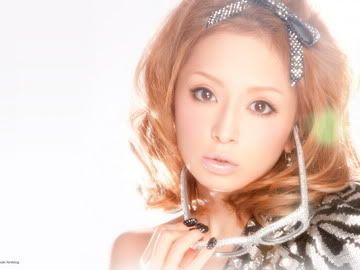 Offical Track List and Release Info from Avex site
『crossroad』 The 49th Debut Single
Artist: Ayumi Hamasaki
Release date: 22 September 2010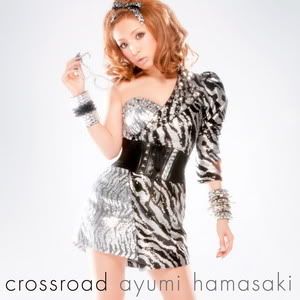 Tracklist:
01. crossroad (Original mix)
02. SEVEN DAYS WAR (Original mix)
03. blossom (Clockwork yellow remix)
04. blossom (Orchestra version)
05. MOON (Orchestra version)
06. crossroad (Original mix -Instrumental-)
07. SEVEN DAYS WAR (Original mix -Instrumental-)
Download: Ayumi Hamasaki - crossroad
・「crossroad」(QUALITA CMイメージソング)
I already did the translation and PV's comment for the song 'crossroad' here:
- 'crossroad' Translation
- Thoughts on 'crossroad' PV
Nếu bạn thắc mắc tie-in của single lần này là gì, đó là QUALITA - 1 công ty dịch vụ du lịch. Thật rất phù hợp, vì giai điệu của crossroad rất thích hợp cho 1 chuyến lữ hành.
Mình thật sự thích 'crossroad', từ melody đến lyric. Có cảm giác Ayu đã trở về với ngày xưa, cái thời "A song for XX" với kiểu lời nhạc thế này - universal - mang đậm những triết lý về cảm nhận cuộc sống, suy nghĩ cá nhân. 'SEVEN DAYS WAR' là 1 bài cover từ nhóm TM Network. Melody và lyric phải nói là dễ thương. Dù mình hay làm biếng translate mấy bài phụ nhưng mình thiệt sự muốn dịch.
Do 'SEVEN DAYS WAR' là nhạc cover nên thay vào đó là PV của 'blossom', mặc dù đã được release từ trước nhưng đến giờ mới làm PV. Điều đặc biệt là đây cũng là lần đầu tiên từ lúc debut chính thức cho đến giờ, Ayumi sẽ không xuất hiện trong PV của mình, thay vào đó là sự diễn xuất của 1 thành viên ban nhạc Tohoshinki - Jeajoong. Theo mình thì sự hợp tác này nhằm phục vụ cho mục đích câu khách. Target lần này của Avex là hốt thêm 1 mớ fan bạn Hero ủng hộ cho kế hoạch kỷ niệm single thứ 50 của sis cho nó thêm phần xôm tụ.
Dù không thường xuyên quan tâm lắm đến Oricon, nhưng nếu 'crossroad' No.1 thì Ayu chính thức vượt qua tượng đài Matsuda Seiko đã từng lập kỉ lục với 24 single No.1 để trở thành "Nữ nghệ sĩ có nhiều single đứng no.1 ở Oricon nhất trong lịch sử âm nhạc Nhật".
Then, I have done with my review about the single. Now, enjoy it! Highly recommend from me ^.^
2 bình luận
Heh ! theo e biết thì Ayu ĐÃ là nữ nghệ sĩ có nhiều #1 nhất trong lịch sử Oricon rồi , còn nếu Crossroad #1 thì Ayu sẽ tie in với Seiko về kỉ lục " nghệ sĩ nữ có nhiều #1 single LIÊN TIẾP " nhất
25-09-10 @ 17:00
UHm, cảm ơn em. Sis không để ý đến Oricon lắm nên cứ lộn lung tung cả lên ^^
25-09-10 @ 17:30