30 Days Song Challenge - Day 05
October 28th, 2011
30 Days Song Challenge - Day 05
Written by:
miayu
Published on Tháng 10 28th, 2011 @ 16:05:06 , using 356 từ,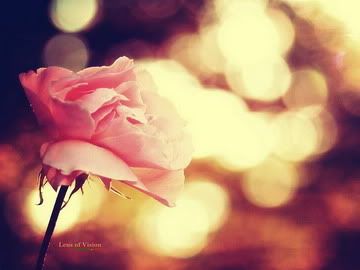 Day 05 - A song that reminds you of someone: Sweet Season - Ayumi Hamasaki
Download mp3: Sweet Season - Ayumi Hamasaki
"Sweet Season" được sáng tác bởi Noriyuki Makihara. Đây chính là người đã viết bài hát "Sekai Ni Hitotsu Dake No Hana", 1 trong những bài hát nổi tiếng nhất của SMAP. Không thể phủ nhận rằng "Sweet Season" là bài hát mình yêu thích nhất. Giai điệu tưởng chừng như không có gì đặc biệt, nhưng lại dấy lên trong lòng 1 sự dễ chịu đến mức cứ muốn nghe đi nghe lại mãi, cứ muốn đắm chìm trong ấm áp miên man mà nó đem lại.
Lời nhạc cũng như giai điệu, giản dị nhưng cũng thật dễ thương. Giống như 1 bông hoa nở rộ trong ánh mặt trời, lấp lánh và rạng rỡ. Không da diết ảm đạm như "SEASONS" cũng không quá ngọt ngào như "JEWEL", "Sweet Season" ngọt dịu và ấm áp như 1 cốc cacao nóng trong những ngày mưa, đủ để cảm nhận 1 sự hạnh phúc nhỏ nhoi len lỏi trong lòng.
(Trích từ [Translation] Sweet Season)
Lí do mình chọn "Sweet Season" là vì mỗi khi nghe bài này, mình lại nhớ đến HCMC. Từng mùa ngọt ngào trong lyric cũng chính là những khoảnh khắc hạnh phúc của "những đứa trẻ không nhà". Không biết tụi nó còn nhớ không, chứ mình chưa bao giờ quên 1 kỷ niệm nào, tất cả đều khắc sâu trong tâm trí từng giai đoạn: từ lúc lần đầu gặp nhau, quen nhau như thế nào, quá trình thân thiết, cùng nhau khóc, cười, giận hờn, yêu thương, giúp đỡ, động viên, ủng hộ, chia sẻ, những chuyến du lịch đi không muốn về, những đêm nằm ôm nhau tám đến sáng…
Chúng ta đã bên nhau suốt gần 10 năm trời, tuy rằng bây giờ mỗi đứa đều đã trưởng thành, phải chăm lo cho cuộc sống của riêng mình, không còn luôn luôn bên nhau như lúc xưa, nhưng tao mãi mãi tin vào câu phát biểu bất hủ của mình "tình bạn của chúng ta xài cả đời", Janne, Mẹp, Craze, Ltic and Mell nhỉ? ^_^
Chưa có bình luận